Japan is an island nation, one with very few of its own energy resources, such as oil and natural gas.  As of 2012, its energy self-sufficiency rate was a mere 6%, the second lowest among OECD member countries.  It has no power grid or pipeline to be accommodated with energy from other countries, either.
Since the country industrialized after World War II, the domestic demand for energy has been growing in Japan.  To meet the demand and achieve energy security, many nuclear plants were built, especially from the 1970s to the 2000s.  As of 2016, the number of nuclear reactors in Japan is 43, the third-highest behind the United States and France.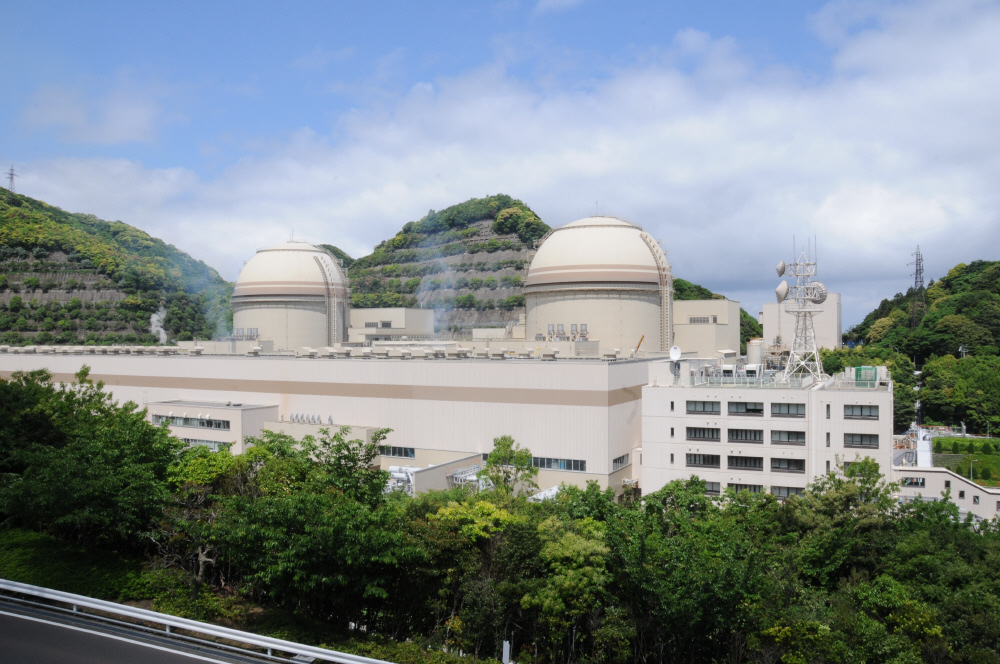 Fukui (福井) has 11 nuclear reactors, providing electrical power to Osaka (大阪) and other areas in the Kansai (関西) region.  According to the Kansai Electric Power Co., Inc. (関西電力・KEPCO), a major electric utility in Kansai, 44% of its total energy was generated by nuclear power in 2010.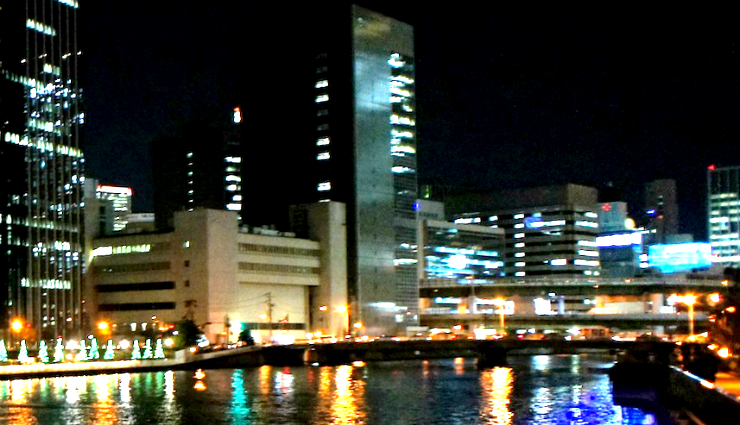 One of those plants producing power is the Ohi Nuclear Power Plant (大飯発電所), built and operated by KEPCO. It can be found on Oshima Peninsula (大島半島) in Ohi town (おおい町), a small region in southwestern Fukui.  The peninsula is a land-tied island, i.e., a landform consisting of an island that is connected to the mainland by a tombolo.  Historically, the peninsula was really inaccessible and inconvenient.   Ships were the only means of transportation for local people.  Ferry service to the mainland arrived just four times a day.   In case of an emergency, they had to paddle a canoe across the sea.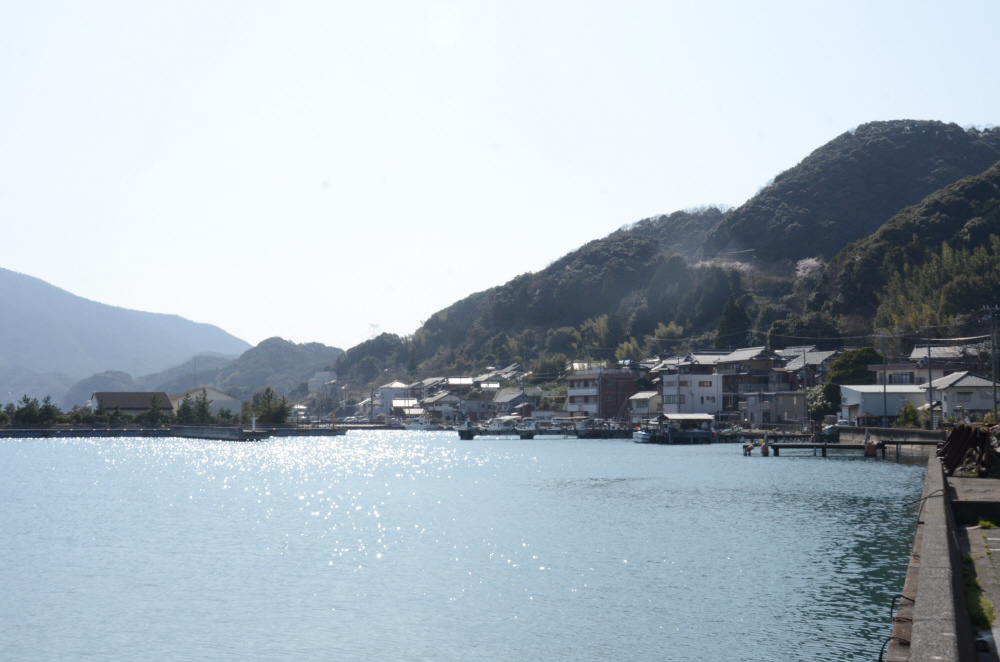 While constructing the Ohi Nuclear Power Plant in the early 1970s, a 743-meter-bridge to Oshima Peninsula, named Aoto-no-Ohashi (青戸の大橋) was opened in 1974.  The residents of this  "inaccessible land" had hoped for such a bridge for a long time. KEPCO spent 2.27 billion yen (about 22 million dollars) on extending the road by 10 kilometers to the peninsula via the bridge.  The construction of the nuclear power plant and the extension of the road were two sides of the same coin.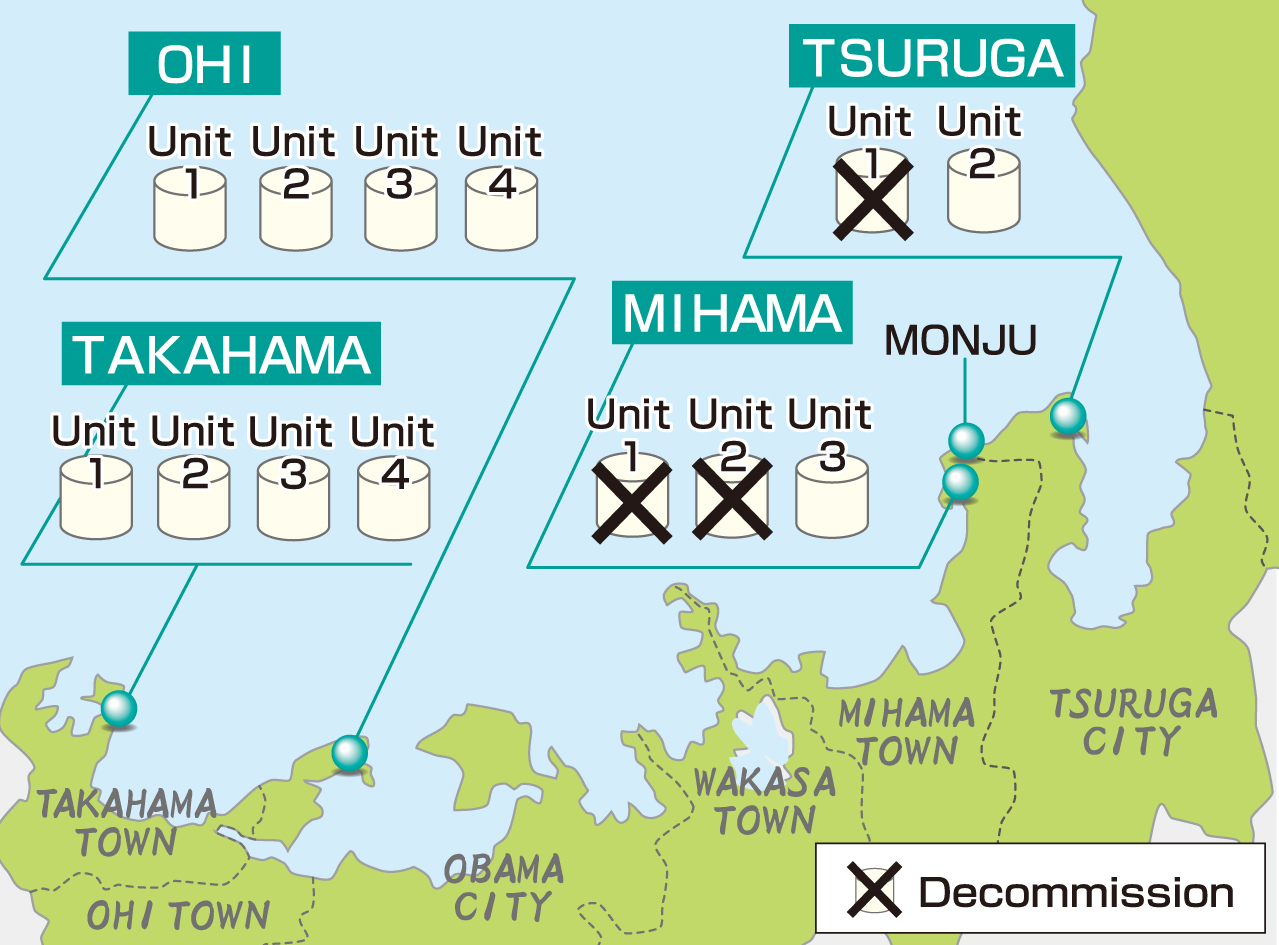 Local fishermen accepted land compensation and compensation for fishing rights.  Some of them renovated their houses and started B&Bs (Bed and Breakfast).  Many people, such as beachgoers, fishing tourists and even workers at nuclear power plants, visited and stayed there, which greatly enriched the lives of the local residents in the years after the 1970s.  Thus, nuclear power plants created employment opportunities, contributed to economic benefits, and changed the daily life of local people.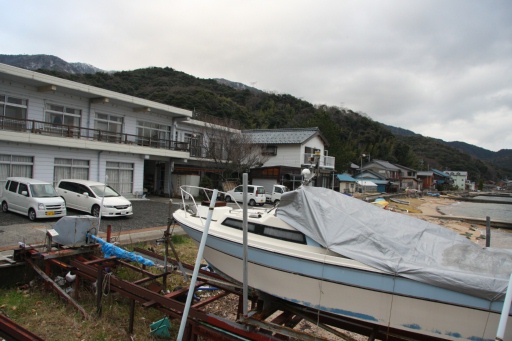 However, there have been some negative consequences as well. Anxiety over nuclear power is prevalent and radiation accidents and incidents, such as radioactive leakage, has occurred several times.  Due to people's distrust of nuclear power, tourists numbers have drastically declined.  Fish sales soured because of harmful rumors, which has annoyed local fishermen.  The anti-nuclear power movement grew in and around the area.  They had lived their life for a long time, both bearing the risk and enjoying the benefits of nuclear power.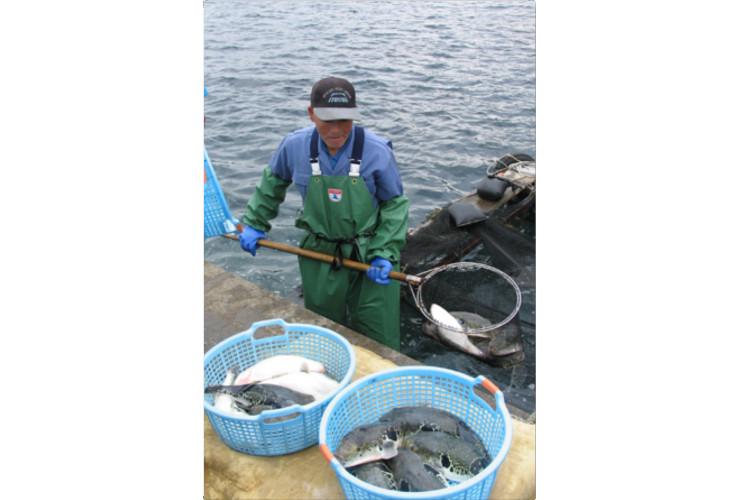 The earthquake and tsunami on March 11, 2011, triggered the world's 2nd-worst nuclear disaster at the Fukushima Daiichi Nuclear Power Plant (福島第一原発), which ended the nuclear 'safety myth' in Japan.  Following the Fukushima disaster, all nuclear reactors in Japan were shut down.  Although nuclear energy had been a national strategic priority after the 1973 oil shock, it came under review and politically polarized the Diet.  Anti-nuclear power movement has since campaigned more aggressively.  Calls against nuclear power have grown louder all over Japan; even in the urban areas where electricity has been provided by power plants in Fukui.  They have been harshly criticizing the towns that agreed to build nuclear power plants during the old energy policies drafted over 40 years ago, which has hurt and distressed local people.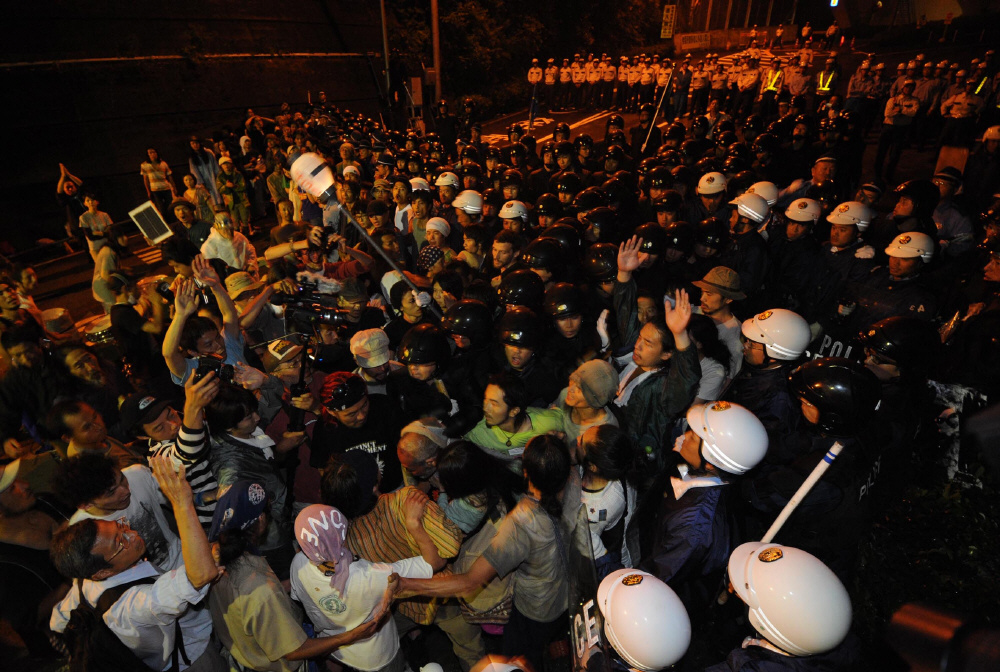 To resume operations, a nuclear power plant is required to meet the post-Fukushima safety standards.  As of November 2016, no reactor is in operation in Fukui.  The three aging reactors have all been retired.   Local people have mixed feelings, on one hand hoping to get back to their normal lives, coexisting with nuclear power plants, but on the other hand as feeling anxious about the dependence on them in a post Fukushima world.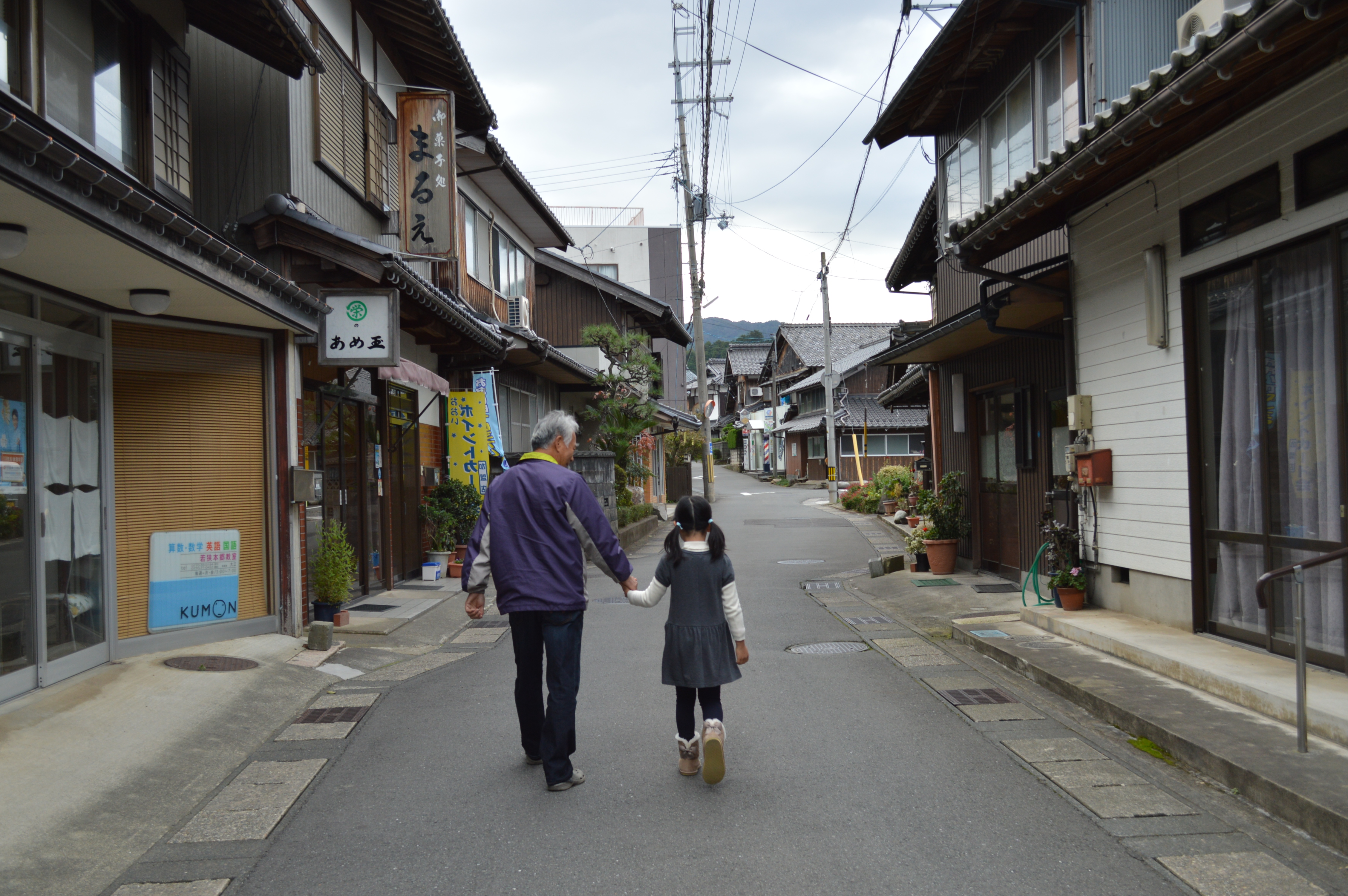 In the future, nuclear power might be replaced with renewable energy, such as solar and wind power.  But until then, the reality is that there are still 6,000 people who have spent much of their own lives living together with the Ohi Nuclear Power Plants.
【抄訳】
日本は石油や天然ガスなどのエネルギー資源に乏しい島国です。2012年時点のエネルギー自給率は、OECD加盟国の中で2番目に低い、わずか6%です。他国からエネルギーを融通してもらう送電網やパイプラインもありません。
第二次世界大戦後の工業化以来、日本国内のエネルギー需要は急速に高まりました。需要を満たし、エネルギー安全保障を強化するため、1970年代から2000年代にかけて、多くの原子力発電所が建設されました。2016年時点で、日本が有する原子炉は43基にのぼり、米国、フランスに次ぐ、世界3番目の多さとなっています。
福井県には11基の原子炉があり、大阪などの関西地区に電力を供給しています。関西電力によると、2010年の総発電量の44%が原子力発電によるものでした。
大飯発電所は、福井南西部おおい町の大島半島にあり、関西電力が建設し、操業しています。大島半島は陸繋島で、アクセスが悪く、不便でした。住民にとって唯一の移動手段は船で、定期便は一日4便のみ。緊急時には手漕ぎの舟で海を渡らねばなりませんでした。
1970年代初めから大飯発電所の建設がすすめられる一方、大島半島をつなぐ743メートルの「青戸の大橋」が1974年に開通しました。"陸の孤島"で暮らしていた人々には待望でした。この橋から大島半島への10キロにわたる道路の延長工事に、関西電力は22.7億円を負担しました。原子力発電所の建設と道路の延長は表裏一体だったのです。
おおい町のみならず若狭湾沿いの他の市町も、地域振興のため、原子力発電所を積極的に誘致しました。その結果、1967年から1972年までの約5年間で9基の原子炉が建設され、1980年代以降、6基が着工しました。
地元の漁業者は、用地買収や漁業権の補償金を受け取り、自宅を改装して、民宿を開業する人もいました。海水浴客や釣り客、原子力発電所で働く作業員など、多くの人々が利用し、1970年代以降、地元を大いに潤しました。原子力発電所は雇用機会を創出し、経済的利益をもたらし、地元の人々の日常を変えたのです。
地元の人々は不安にもさらされてきました。放射能漏れなどの事故やトラブルがたびたび起こりました。原子力発電に対する不信感から、観光客が激減し、風評被害で魚も売れません。原子力発電に反対する運動も活発化しました。地元の人々は、長年にわたって、豊かさと同時にリスクを負いながら、生活を営んでいたのです。
2011年の東日本大震災により、福島第1原子力発電所事故が発生し、原子力発電に対する「安全神話」が崩れました。この事故後、日本の原子炉はすべて停止しました。 1973年の第1次オイルショック以降の原子力を優先する国の戦略は見直され、議会を二分する事態となりました。脱原発への運動はさらに活発になり、福井から電力を供給してもらってきた都市部でさえも、原子力発電に反対する声が高まりました。40年間にわたる国のエネルギー政策に従い、原子力発電所を受け入れてきた市町が、厳しく非難され、地元の人々は、心を痛めています。
原子炉を再稼動するためには、福島第一原子力発電所事故後に定められた安全基準を満たさなければなりません。2016年11月時点で、福井県内にある原子炉はすべて停止しています。古い原発3基は廃炉となりました。地元の人々は、原子力発電所と共存共栄してきた日常に戻りたいという思いと、これ以上、原子力発電所に依存することへの不安との間で、揺れ動いています。
将来、原子力が太陽光や風力などの再生可能エネルギーに置き換わるかもしれません。その一方で、現実は今、まだそこに存在しています。大飯原子力発電所とともに生きる、6000人以上の人々のそれぞれの生活がそこにはあるのです。