The Silk Road was an ancient trade route that connected Europe to China, a distance of over 7,000 kilometers. China's exports tended to be silk, salt, teas, spices and porcelain.
In Japan, a much shorter route, known as the Saba Road (鯖街道) connected southern Fukui, to Kyoto, just 70 kilometers away. The road was used mostly to bring saba, or mackerel, to the hungry capital. Though less extreme than its asian counterpart, the Saba Road played an important role in developing this area's culture and shaped its history.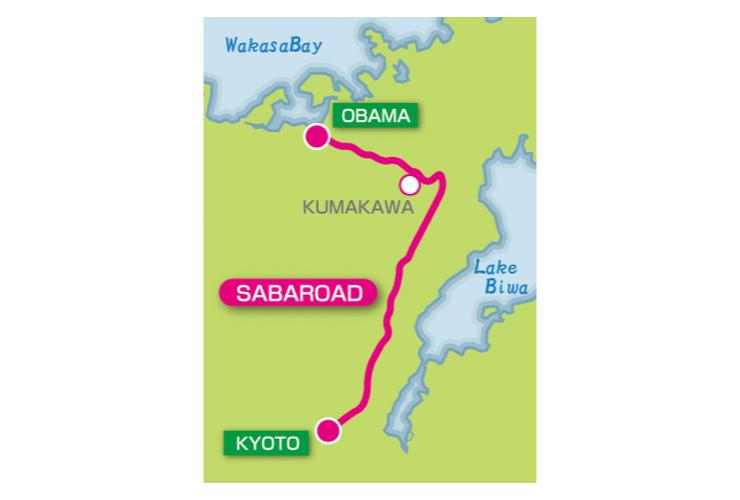 Southern Fukui has many mackerel fishing grounds along the coast of the Sea of Japan. Mackerels tend to spoil easily. Therefore, until the 19th century, they had been caught in the Sea of Japan, brought back to southern Fukui, salted down and carried on foot to Kyoto in just a single day and night.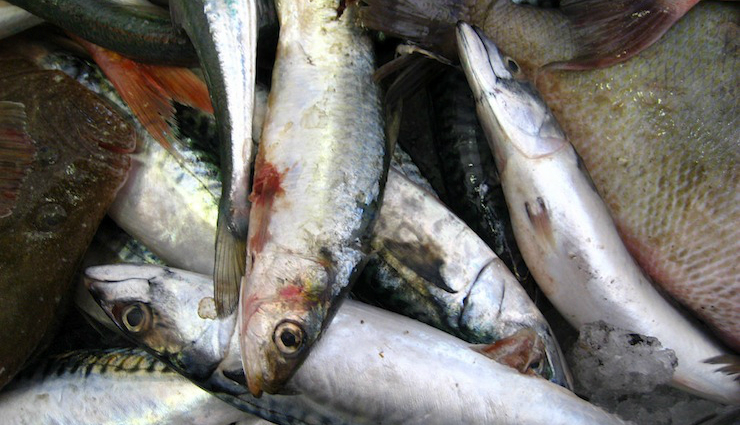 The Saba Road started in Obama (小浜), a port city in southern Fukui, and ended near Demachi-yanagi (出町柳) in central Kyoto.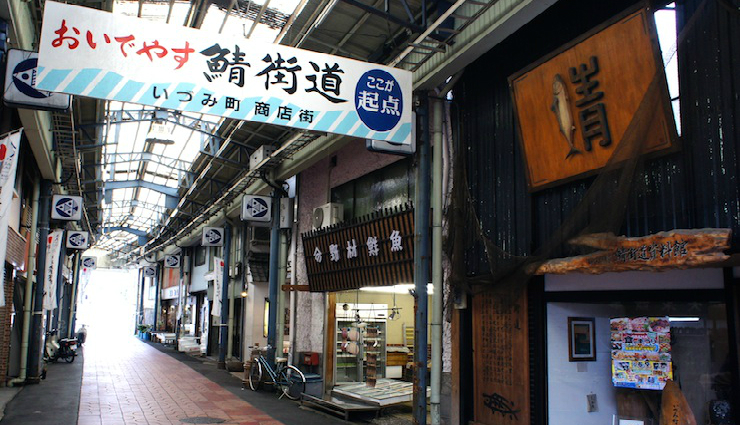 Mackerel was valued in Kyoto because the city is landlocked. One delicacy that was developed was sabazushi (鯖寿司), mackerel sushi, and has been a traditional dish eaten on special occasions. It is made of fermented mackerel on top of packed sushi rice and wrapped with thick pickled kelp.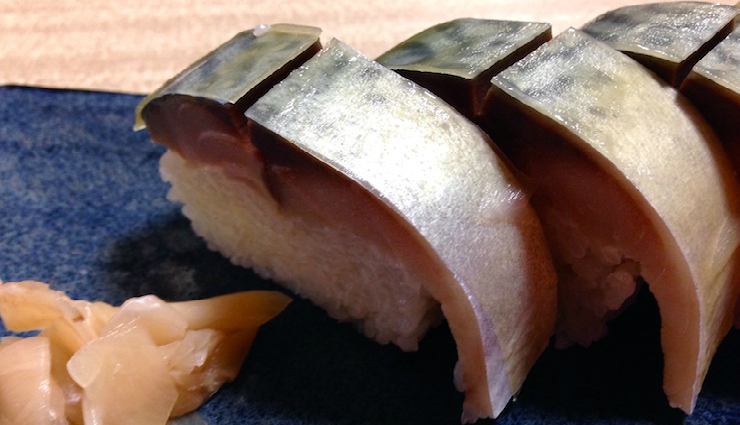 The Saba Road had several stopping points where people took a rest, had a meal and even stayed overnight on the way to Kyoto. One of them was Kumagawa-juku (熊川宿), 16 kilometers far from Obama.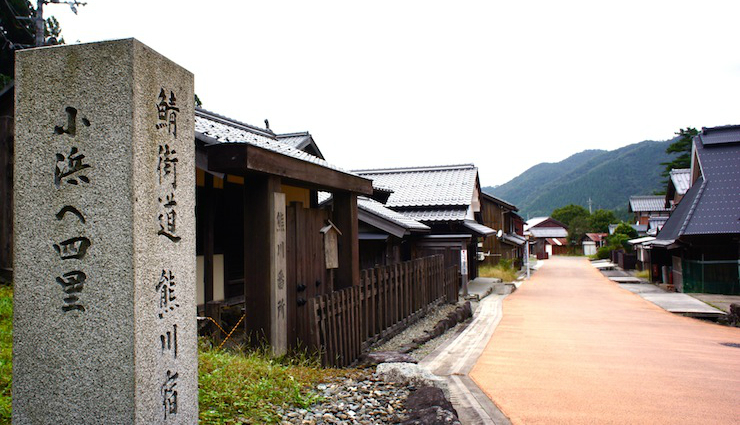 Kumagawa-juku flourished from the 17th to the 19th century, although it has recently fallen into decline due to rail transport and highways since the early 20th century.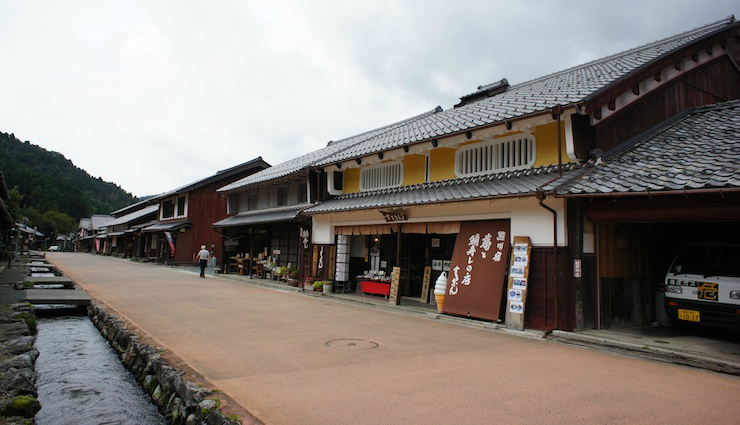 The fascinating old townscape is amazingly still there. The main area spreads 10.8 hectares along the 1-kilometer-long street. Traditional Japanese-style houses and warehouses are lined up along the waterway named Maegawa (前川), one of the best 100 natural water sources in Japan.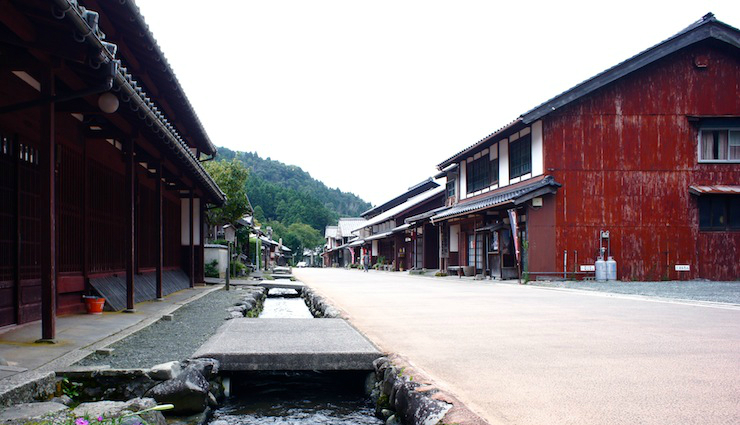 Kumagawa-juku consists of several kinds of traditional Japanese houses. One is Hirairi (平入), whose entrance is parallel to the ridge.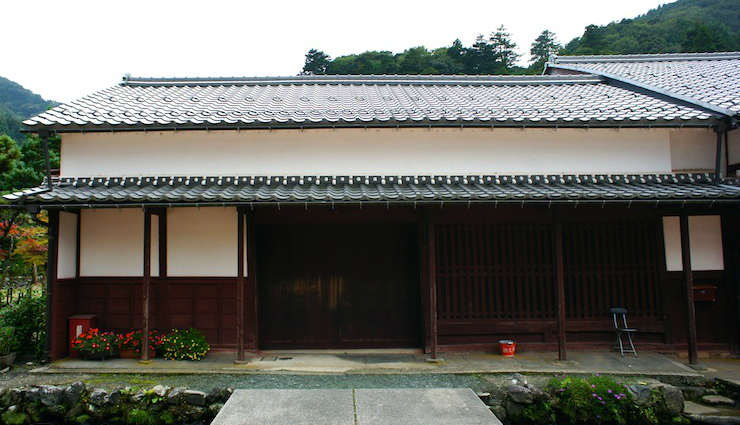 Another is Tsumairi (妻入), whose entrance is at the gable side.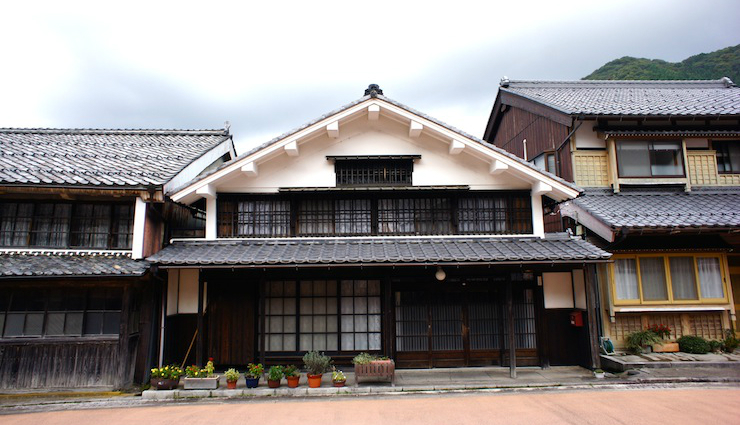 You also see a single story house with a zushi-nikai (厨子二階), a loft in the roof space, which was popular from the 17th to the 19th century in Japan. The roof is lower than that of a typical two-story residence.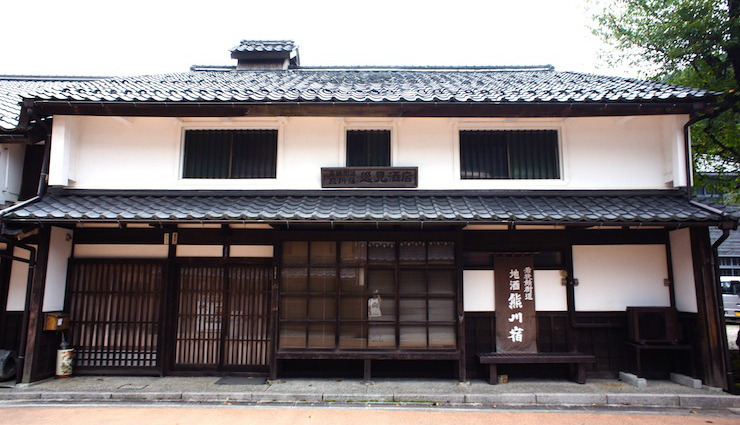 Kumagawa-juku is currently a small town among the mountains. So, you feel relaxed and can enjoy the nature there, too.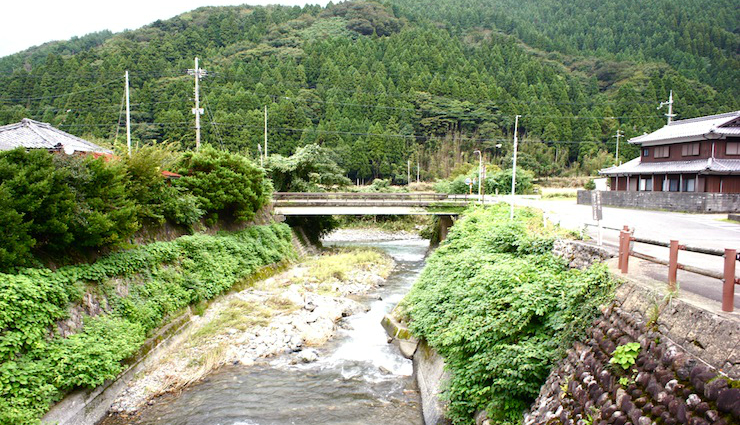 For example, the Shiraishi Shrine (白石神社) is located on the hill of this area, surrounded by old trees and filled with clear air and silence.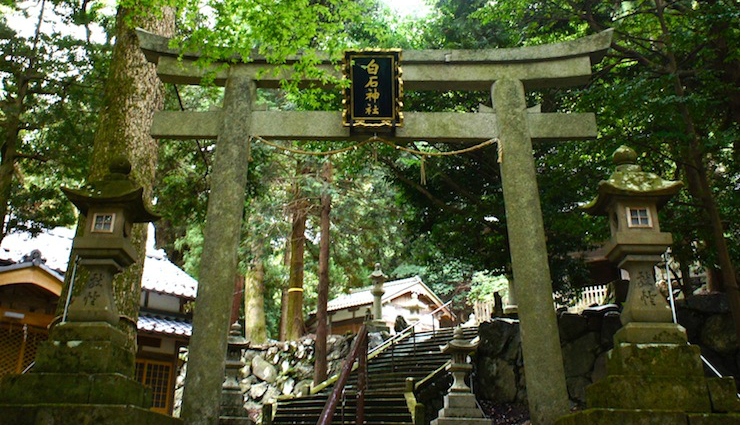 Kumagawa-juku is only 60 kilometers from Kyoto, and is a well-kept secret especially for architecture-lovers and history-buffs. Feel free to take a rest, as our ancestors did on the way to carry mackerels to Kyoto a long time ago.
【抄訳】
シルクロードは、7,000キロにわたって中国と欧州をつなぐ古代の交易路で、絹や塩、茶、香辛料、磁器が中国から輸出されていました。
同様に、日本には、鯖街道と呼ばれる、福井南部から京都の中心部まで70キロの鯖のための交易路がありました。
福井南部には、日本海側に沿って鯖の漁場があります。鯖はいたむのがはやいので、19世紀までは、日本海から水揚げされた鯖はすぐに塩につけ、一昼夜かけて徒歩で鯖街道を通って京都まで運んでいました。
鯖街道は福井南部の港町・小浜からはじまり、京都中心部・出町柳近くが終点です。
京都中心部は内陸なので、鯖はより貴重でした。たとえば、鯖寿司は、特別なときに食べる伝統的なごちそうです。酢飯の上にしめ鯖をのせ、昆布で巻いたものです。
京都に向かう鯖街道には、人々が休憩したり、食事をとったり、夜を明かしたりするための宿場がいくつかありました。そのうちのひとつが、小浜から16キロに位置する熊川宿です。
熊川宿はとりわけ17世紀から19世紀にかけて栄えましたが、20世紀初頭以降、鉄道輸送や自動車の普及に伴って、衰退してきました。
驚くべきことに、この見事な古い街並が現存し、その中心部は、1キロの道に沿って10.8ヘクタールに広がっています。平成の名水百選に選ばれている前川という水路に沿って、伝統的な日本家屋や蔵が並んでいます。
熊川宿は、様々な伝統的日本家屋で構成されています。そのひとつが、入口を棟と平行にした平八であり、入口を切り妻に置いていく妻入もあります。
17世紀から19世紀の日本で一般的だった厨子二階のある家屋もみられます。この建物は2階建ての住居よりも屋根が低くなっています。
熊川宿は、現在は、山に囲まれた小さなまちで、のんびりと自然を楽しめます。
たとえば、丘にある白石神社は、古い木々に囲まれ、空気が澄んだ、静かな空間です。
熊川宿は京都からたった60キロのとっておきの場所。とくに、建築好きや歴史ファンにおすすめです。かつて京都へ鯖を運んでいた人々のように、ここでゆったりと休憩してみませんか。
Mackerel: Creative Commons Some rights reserved. Photo by Jeremy Keith.