There is a huge demand for new buildings and houses in Japan. Traditional buildings and houses have been disappearing as owners and developers choose to replace them with contemporary properties, instead of renovating or remodeling them.
However, Japan has an opportunity to turn many of the old ones into tourist attractions. For example, in Kyoto, machiya (町屋), i.e., traditional Japanese-style houses, have been renovated and used as cafes, restaurants, art galleries and hostels. Likewise, Mikuni-minato (三国湊) a neightbprhood in Sakai-City (坂井市), in northwestern Fukui, has a similar tradition.
Kerr was expected to showcase the "Mikuni-style", integrating history and culture with the contemporary.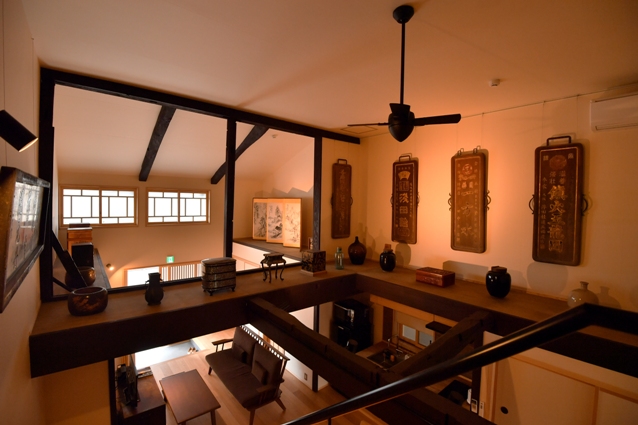 .
Mikuni-minato is an elongated port town, extending along the mouth of the Kuzuryu River (九頭竜川).  Between the 17th and 19th centuries, the town flourished as a port of call for freight vessels known as Kitamae-Bune (北前船). These vessels travelled all over western Japan, including the Kansai (関西) and Setouchi (瀬戸内) regions.  People and goods gathered in this small port from all over Japan.  Therefore, this town was well developed, and consisted of many merchants and shipping agents.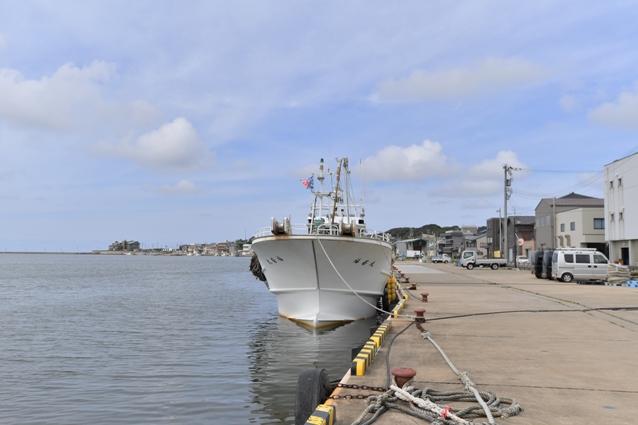 They were open-minded enough to incorporate western technology into their local development. For example, in the 1870s, a harbor was built under the supervision of a Dutch engineer, George Arnold Escher, who was hired by the Japanese government as a foreign advisor.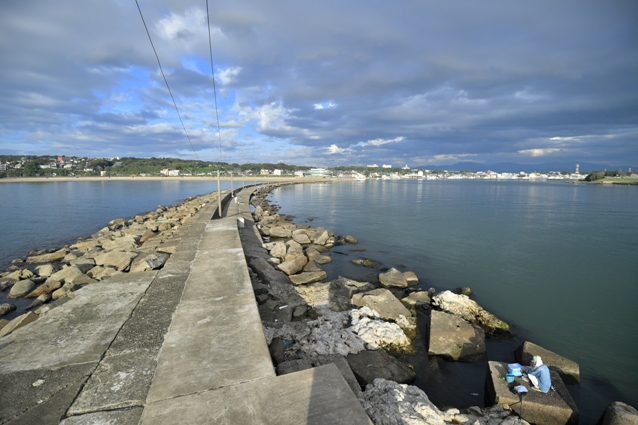 They were influenced by the tradition and culture of other domestic regions, such as Kyoto and Osaka, too. The Kinpoji Temple (金鳳寺) is well known as a place where local wealthy merchants enjoyed composing Haiku (俳句), traditional Japanese poems.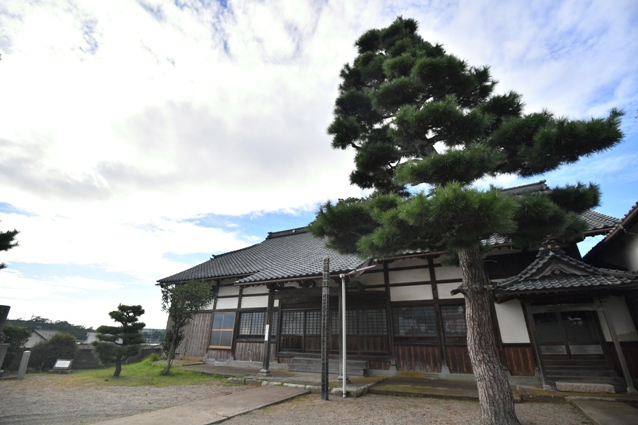 However, after the development of the railroad, Mikuni-minato went into a gradual state of decline starting in the early 20th century.
Recently, other traditional Japanese houses besides the Tsumesyo Mikuni, have been renovated one after another which has brought about a cultural revival to this port town.

Yoshikatsu Shimomura (下村禎勝) renovated an 100-year-old house and opened the bonsai shop called "Mikunien (みくに園)" in March of 2016. He transformed the entrance hall into a gallery for bonsai. His retro-inspired shop has been attracting many people, especially youngsters.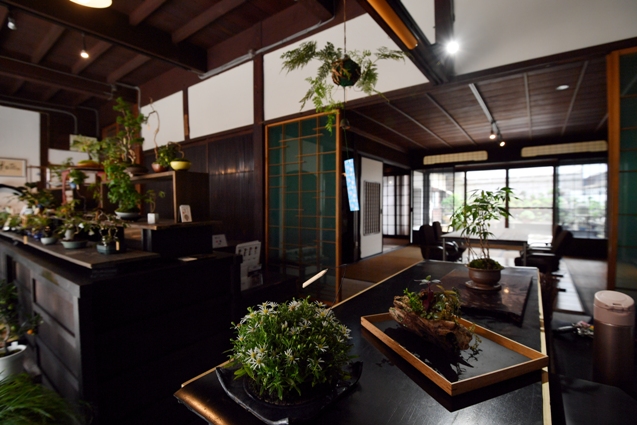 Old warehouses were renovated and used as a French-style delicatessen and an American-style Knick Knack shop, both of which are mixing Japanese and western cultures.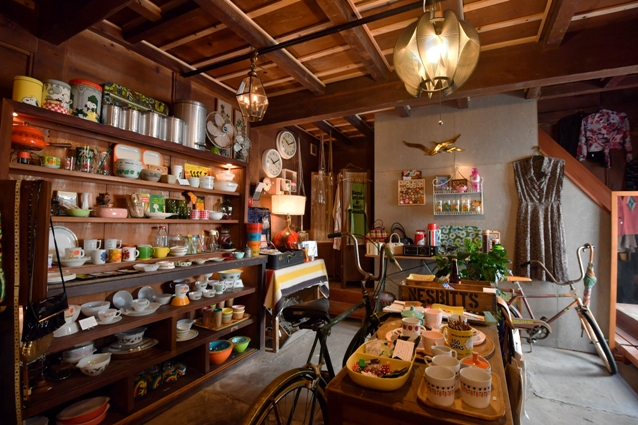 While there has been some change, they have proudly maintained their tradition from generation to generation, too.   The Mikuni Festival (三国祭) has a 260-year history.  In May, massive samurai figurines are mounted on floats and paraded around town. The festival brings as many as 100,000 visitors each year.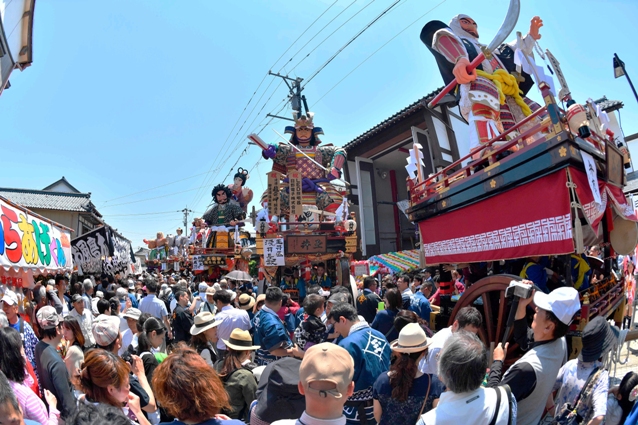 Those floats are stored in garages and warehouses found throughout the town, another symbol of Mikuni-minato.
Visit Mikuni-minato, and enjoy exploring the "Mikuni-style", a unique blend of tradition and innovation.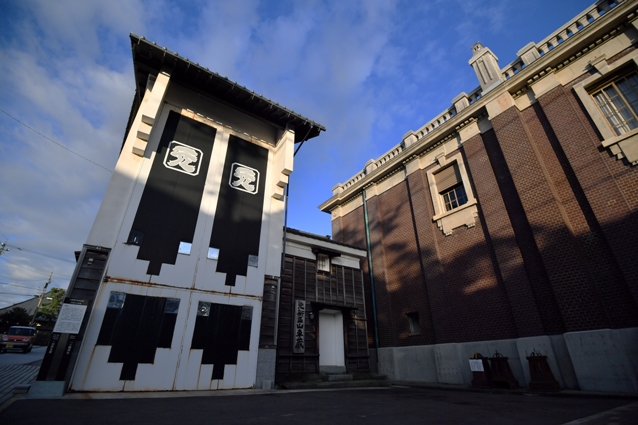 【抄訳】
日本では新築のビルや家屋に大きな需要があります。所有者やデベロッパーはリノベーションよりも、新たなものに建て替えることが多いので、伝統的なビルや家屋は消えつつあります。
しかし、日本には、古い建物を観光スポットにできる可能性があります。たとえば、京都では、町家を改装したカフェやレストラン、ギャラリー、ゲストハウスがあります。同様に、福井県北西部坂井市の三国湊にもこのような財産があります。
2015年12月、詰所三国が開業しました。米国出身の東洋文化研究者アレックス・カー氏の監修のもと、築110年の古民家をリノベーションし、豪華な宿泊施設にしました。
カー氏が期待されたのは、歴史や文化と現代を調和させた「三国スタイル」を表現することです。
三国湊は、九頭竜川の河口に沿って伸びる細長い港町です。とりわけ17世紀から19世紀にかけて、関西や瀬戸内といった西日本とをつなぐ北前船の中継地として栄えました。日本中から人やモノが集まり、多くの商人や問屋でこの港町は発展しました。
この地域は、西洋の技術を地元の発展に取り入れるなど、新しいものに柔軟な姿勢を持っています。たとえば、1870年代には、日本政府に雇われていたオランダ人技師エッセル氏の監修のもと、突堤が建設されています。
京都や大阪など国内の他の地域の伝統や文化にも影響を受けました。金鳳寺は、地元の豪商が俳句を楽しむ場であったことで知られています。
しかし、20世紀初頭以降、鉄道輸送が普及するにつれて、三国湊は活気を失っていきました。
最近、詰所三国以外にも、伝統的な日本家屋が次々とリノベーションされ、町の復興に貢献しています。
下村禎勝さんは築100年の古民家をリノベーションし、2016年3月に「みくに園」という盆栽ショップを開店しました。玄関を盆栽のギャラリーにしています。レトロな雰囲気のただようこの店は、若者を中心に多くの人々を惹き付けています。
リノベーションされた古い蔵は、フランス風のデリカテッセンやアメリカンな雑貨屋として利用され、日本と西洋の文化が融合する空間となっています。
新しい物好きでもありながら、伝統も受け継がれています。三国祭は260年の歴史があります。5月には、巨大な侍の人形がのった山車が町中を力強く練り歩き、10万人を超える来場者を楽しませます。
山車は蔵や倉庫に保管され、三国湊のもうひとつのシンボルとなっています。
三国湊を訪れ、伝統と革新が融合する「三国スタイル」を探索してみましょう。