Have you ever heard of "umami"?
Umami (旨味) is the fifth taste (following sweet, sour, salty and bitter), corresponding to the flavor of glutamates, especially monosodium glutamate.  The chemical basis of umami was first uncovered in 1908 by Kikunae Ikeda, a chemist and Tokyo Imperial University professor of Chemistry, and was confirmed by another research group in 2002.  It is well known around the world and especially attracts chefs and foodies.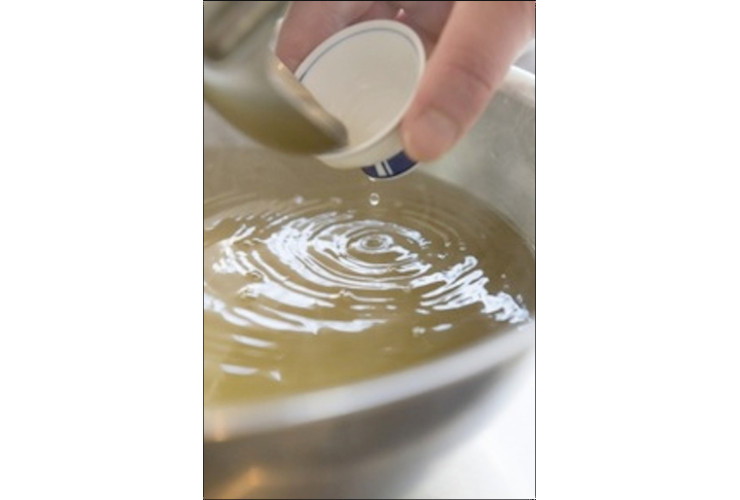 Umami is fully contained in Dashi (出汁) soup and cooking stock, which is widely used in Japanese cuisine, including miso soup and stewed food. Therefore, we have been very familiar with umami in Japan for a long time.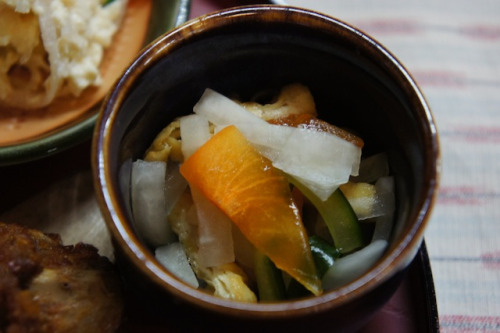 Edible kelp, called Kombu (昆布) in Japanese, is essential to Japanese cuisine, which is rich in glutamic acid, the source of umami. About 90% of Japanese Kombu is from Hokkaido and distributed to other areas, e.g., Tokyo, Osaka and Kyoto, by ship and/or by land.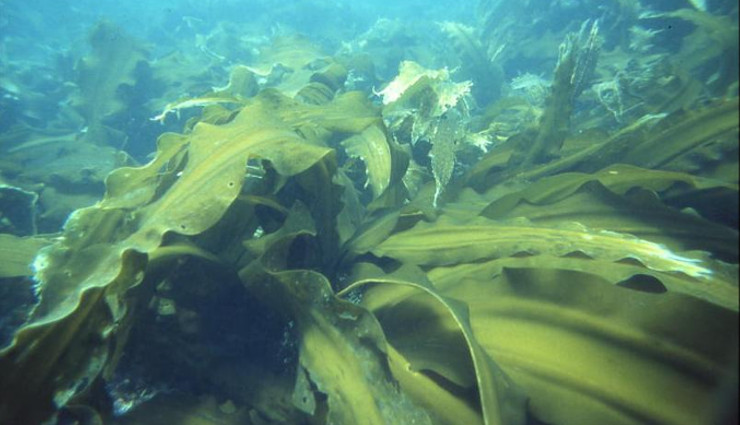 Tsuruga (敦賀) is a prosperous port city in southern Fukui, which was used as a port to ancient China in the early 9th century and was more recently used as a gateway to Europe via Vladivostok, Russia in the early 20 century.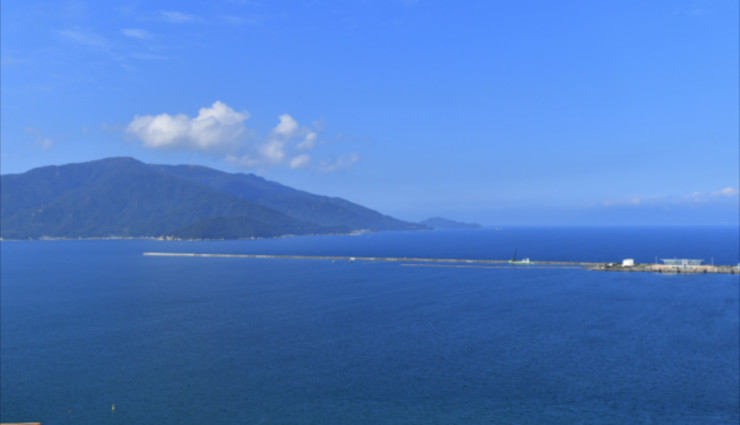 Tsuruga is also known as a transit point for Kombu from Hokkaido to western parts of Japan, such as Kyoto, Osaka and Kyushu. From the 17th to the 19th century, Kombu had been shipped from Hokkaido to Tsuruga by a type of freight vessel named Kitamae-Bune (北前船).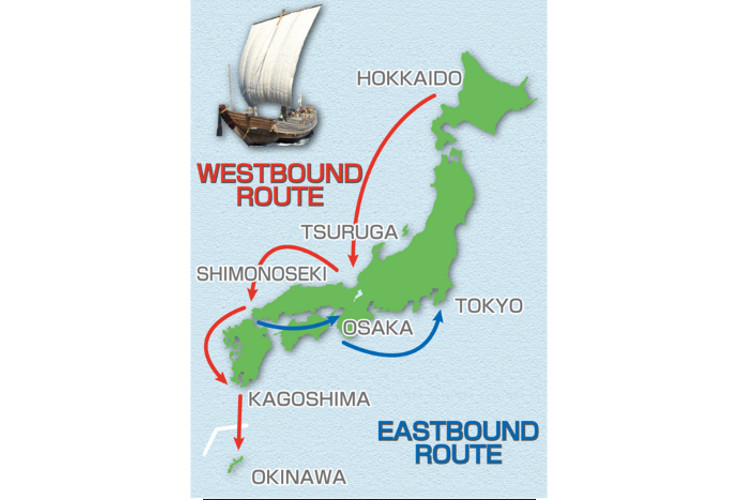 A large amount of Kombu from Hokkaido is processed here in Tsuruga.  It is dried to make it easier to deliver and to improve its flavor and taste. After Tsuruga, it is often shipped by land to Kyoto or Osaka. Thus Tsuruga has played an important role in the innovation of Japanese cuisine in Kyoto, which had been a center of Japanese culture for a long time.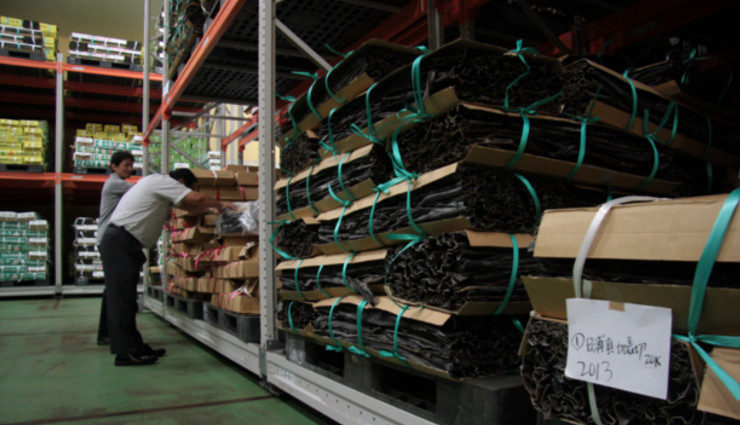 You can learn many things about Kombu, including its history and the distribution route, at the local museum for Kombu, named Kombu-Kan (昆布館) in Tsuruga. About 200 kinds of Kombu and Kombu-based products are sold at the shop there.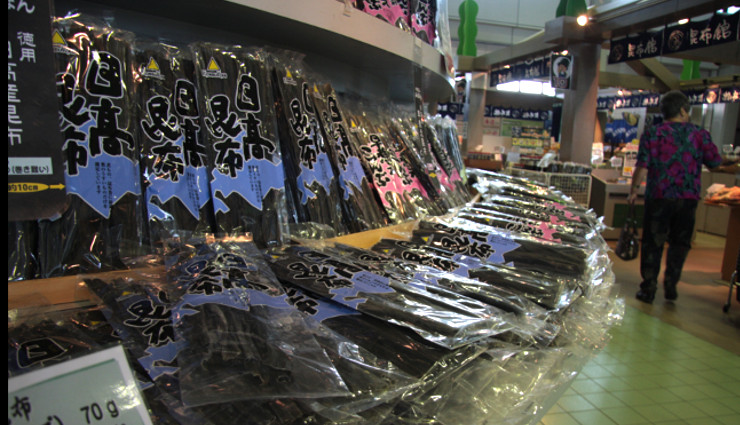 One of them is Oboro-Kombu (おぼろ昆布) , pickled, softened kombu kelp that is layered, pressed, and shaved as thin as 0.01mm. The thinner it is the sweeter it becomes. Tsuruga is famous for Oboro-Kombu because the majority of the craftsmen specializing in Oboro-Kombu work there.
In Tsuruga, there are several food companies specializing in Kombu.  Okui-Kaiseido (奥井海生堂) is one of these traditional companies. It was founded back in 1871.  It has been the purveyor to Eiheiji (永平寺), one of two main temples of the Soto School of Zen Buddhism.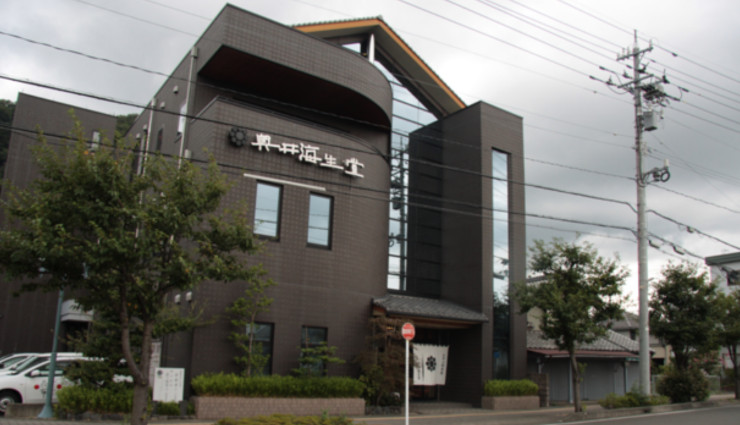 Kombu has various tastes determined by its age and locality, just as wine does. Each fishing-village is rated upon its "Terroir", such as sun exposure, tidal currents, depth of sea and the amount of nutrients carried from feeder rivers.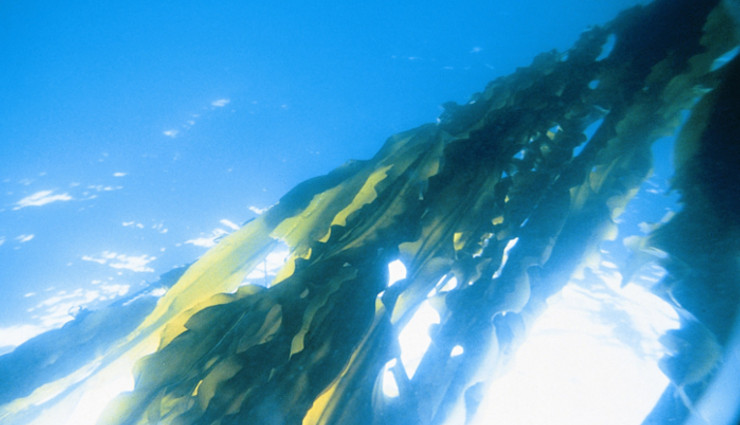 Takashi Okui, Okui-Kaiseido's President, focuses on the "Terroir" of each Kombu, like wine, coffee or chocolate. He selects high-quality Kombu, and then ages and ferments it in a warehouse for up to 30 years, where the temperature and moisture are fully controlled.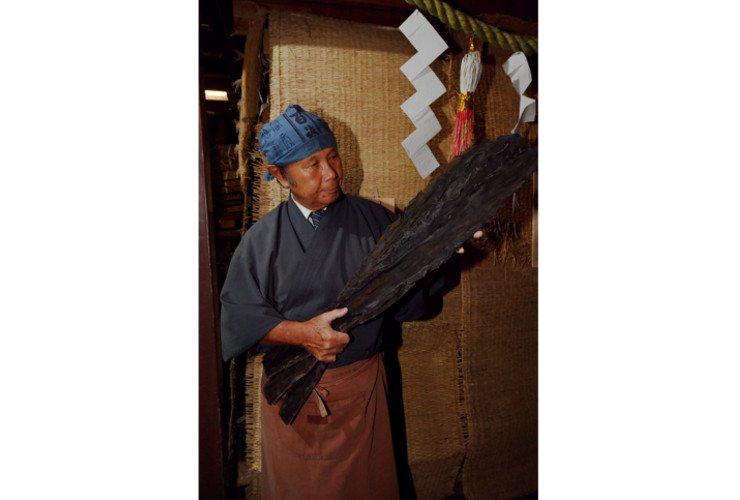 His highest-quality Kombu is used at top-rated restaurants in and out of Japan, including Noma in Copenhagen, which was awarded the best restaurant in the world from 2010 to 2012.
Kombu Dashi has been gaining popularity in the world since 2013, when the United Nations Educational, Scientific and Cultural Organization (UNESCO) registered washoku (Japanese cuisine) as a cultural heritage. Unlike sauce with strong taste for western cuisine, Dashi is very sensitive and modest, naturally enhancing the tastes of the ingredients themselves.
This sensitivity and modesty may be quite similar to those of Fukui and Japan.
【抄訳】
「うまみ」を聞いたことがありますか?
うまみとは、甘味、酸味、塩辛味、苦味につぐ第五の味覚で、グルタメート、とりわけ、グルタミン酸ナトリウムの味を指します。その化学的基礎は、1908年、化学者の池田菊苗教授が初めて発見し、2002年に、別の研究グループによって確認されました。うまみは世界中に知られており、とりわけ食通やシェフから注目されています。
うまみは、みそ汁や煮物といった和食に広く使われている出汁に、たっぷりと含まれています。それゆえ、日本では、とても馴染みのある味です。
昆布は和食に欠かせません。なぜなら、うまみのもととなるグルタミン酸が豊富だからです。日本の昆布の9割以上は北海道で産出され、東京や大阪、京都といった他の地域に、海路や陸路で運ばれています。
敦賀は福井県南部にある港町として栄えてきました。9世紀初めには中国に向けた港として栄え、20世紀初頭はウラジオストクを経由する欧州への玄関口でもありました。
敦賀は、北海道から京都や大阪、九州といった西日本地域への昆布の中継地としても知られています。17世紀から19世紀には、昆布が、北海道から敦賀まで北前船で運ばれていました。
北海道からやってきた昆布の多くは敦賀で加工されています。昆布は、運びやすく、味や香りを高めるべく、乾燥され、京都や大阪に陸路で運ばれます。つまり、敦賀は、長年、日本文化の中心地であった京都で和食を進化させる上で、重要な役割を果たしてきたのです。
敦賀の昆布館では、その歴史や流通経路など、昆布について学ぶことができます。ここのショップでは、200種類もの、昆布や昆布商品が販売されています。
そのうちのひとつ、おぼろ昆布は、酢に浸して柔らかくした昆布を0.01ミリほどに薄く削ったものです。薄ければ薄いほど、甘くなります。おぼろ昆布専門の職人の半数以上がこの地域にいるため、敦賀はおぼろ昆布で有名です。
敦賀では、昆布専門の加工業者がいくつかあります。奥井海生堂は1871年に創業した老舗企業で、永平寺の御用達業者をつとめています。
昆布は、ワインと同様、年代や産地によって、味が様々です。日当たりや、潮流、海の深さ、川が運ぶ養分の量、すなわち「テロワール」によって、各地が格付けされています。
奥井海生堂の奥井隆社長は、ワインやコーヒー、チョコレートのように、この「テロワール」に注目しています。品質の高い昆布を厳選し、最長30年程度、温度と湿度を徹底的に管理した蔵で熟成させ、発酵させます。
最高級の昆布は、2010年から2012年に世界一のレストランとなったデンマーク・コペンハーゲンのNoma(ノーマ)をはじめ、国内外の一流レストランで使われています。
昆布だしは、2013年に「和食」が世界無形文化遺産に登録されて以来、世界でさらなる人気を集めています。西洋料理の味の濃いソースと異なり、出汁はとても繊細で目立たず、素材そのものの味を自然に引き出します。
その繊細さや奥ゆかしさは、福井や日本のそれと通じるものがあるような気がします。