Pierre Deschamps, the director of the documentary film "Noma My Perfect Storm", pointed out that the aim of Noma, a two star Michelin restaurant in Copenhagen, is to promote the culture, nature, history and environment of a region "by way of a dish."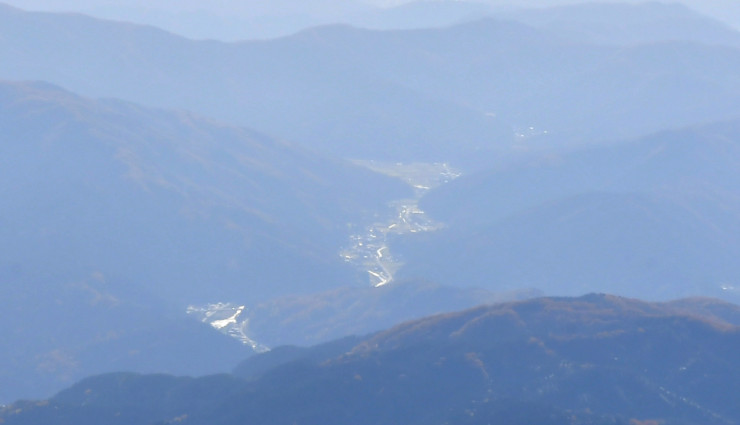 Many regions in Fukui have their own special cuisines, made with locally produced ingredients, and age-old recipes, These dishes teach us about the culture, nature, history and environment of Fukui, much as Noma teaches others about Copenhagen. One such specialty is Asakura-zen (朝倉膳), a local cuisine in the small town of Ichijodani (一乗谷), 10 kilometers to the southeast of Downtown Fukui.
Ichijodani rests in an elongated valley surrounded by tall mountains. It was once a castle town lorded over by the powerful Yoshikage Asakura (朝倉義景), a warlord of considerable skill. His clan had ruled Ichijodani for 103 years from 1471 to 1574, their vast domain peppered with mountaintop castles, beautifully crafted temples, samurai residences, and craftsmen's and merchants' houses. At its height, 10,000 people called Ichijodani home. However, in 1573, the flames of war came to Ichijodani, and almost overnight, it was completely destroyed. For the next 400 years, the secrets of Ichijodani were buried underground, until excavations began in 1967. The most remarkable archaeological find was the ruins of an entire town, spreading out over an area 278 hectares in size. Along a 200-meter-long street, four Japanese gardens and about 23,000 relics were also unearthed. This perfectly preserved "lost town" is commonly referred to as the 'Pompeii of Japan.'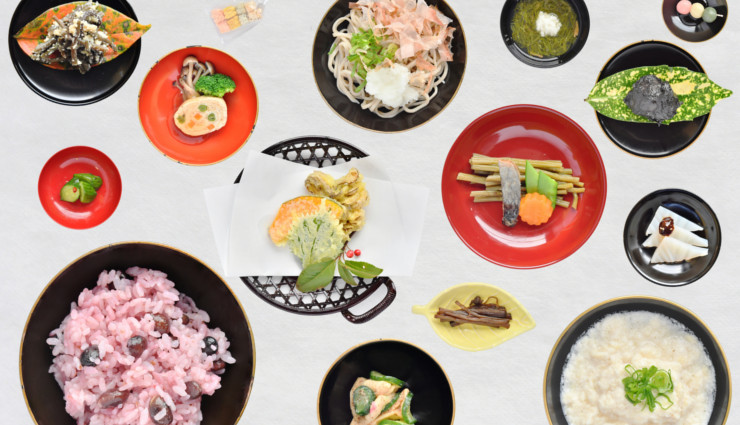 Asakura-zen is a local cuisine, consisting of 15 local dishes that reproduce the feast given to the Shogun (将軍), the military ruler of Japan in the old days, who visited Ichijodani in the 16th century. Local female amateur chefs collaboratively cook and serve the 15 dishes. They have inherited the traditional recipes and wisdom that have been passed down from generation to generation. They know well about how to properly prepare the food, including how to eat wildflowers picked from the mountains.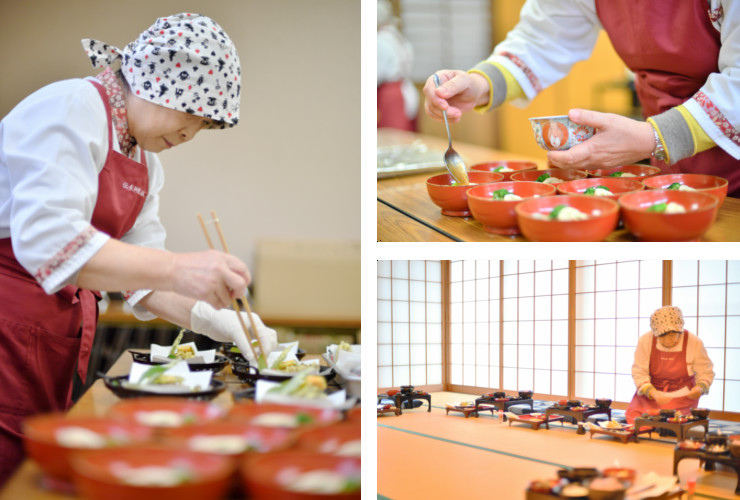 Soybeans are used in many dishes of Asakura-zen, such as soybean-rice, simmered soybeans and sauce-dressed soybeans with wild vegetables, because they are rich in nutrients and non-perishable. Local people always treat their guests to the utmost even in winter, when Ichijodani is often isolated because of heavy snow. 

One soybean dish is called Gojiru (呉汁), a soybean-based soup. The recipe calls for the soybeans to soak for three days, mashed for more than one hour, added to miso soup and then boiled. It will fluffily foam like a cappuccino and gently tastes like soy milk.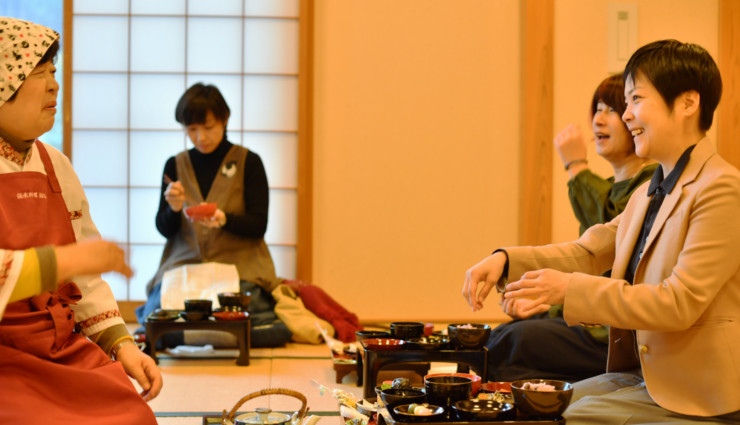 Visitors can try Asakura-zen at the local community hall named Ichijo-Furusato-Koryukan (一乗ふるさと交流館). Reservations are needed.  It is nice to take a walk through the 'lost town' after enjoying Asakura-zen. Nothing special here but trees, mountains and rivers that have remained for more than 400 years. Can you imagine that a samurai must have seen the same scenery as you see here now?  Use your full senses, creativity and imagination.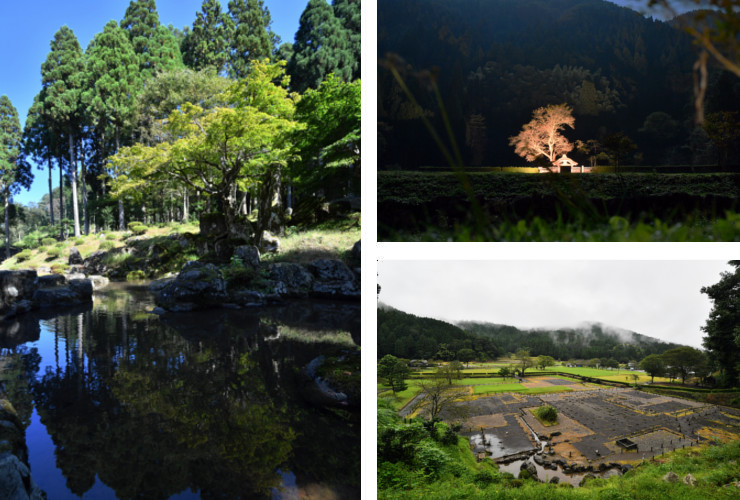 【抄訳】
コペンハーゲンのミシュラン2つ星レストラン「ノーマ(Noma)」を描くドキュメンタリー映画「ノーマ、世界を変える料理」で監督を務めたピエール・デュシャン氏は、「料理を通じて、その地域の文化、自然、歴史、環境を伝えることこそ、ノーマの目的である」と指摘しています。
福井の多くの地域にも、伝統的な調理法で地元の食材からつくった郷土料理があり、ノーマのように、地元の文化や自然、歴史、環境を伝えています。そのうちのひとつ、朝倉膳は、福井中心部から10キロ南東の一乗谷の郷土料理です。
一乗谷は山々に囲まれた細長い谷です。ここは、朝倉義景とその一族が1471年から1574年までの103年間にわたって支配していた城下町で、城のほか、寺、武家屋敷、町家、職人屋敷からなり、1万人程度の人口を抱えていたといわれています。しかし、1573年に戦火で焼失し、発掘が開始される1967年まで400年もの間、地中に埋まっていました。日本庭園4カ所、出土品2万3,000点とともに、200メートルの道路に沿って広がる278ヘクタールの「消えた街」がそのまま発掘されたことは、とりわけ顕著な成果です。それゆえ、一乗谷は、日本のポンペイとして知られています。
朝倉膳は、15品から成る郷土料理で、16世紀に京都から一乗谷を訪れた将軍をもてなした晩餐を再現したものです。地元の料理愛好家の女性たちが協力しあって調理しています。調理法や知恵は、世代から世代へと受け継がれ、山の野草をどうやって食べたらよいか、彼女たちはとてもよく知っています。
豆ご飯、煮物、山菜との和え物など、朝倉膳の多くの品々に大豆が使われています。栄養が豊富で保存できることがその理由です。地元の人々は、一乗谷が雪で閉ざされる冬でも、客人を精一杯もてなそうと努めてきたのです。
そのひとつが呉汁という大豆をベースにした汁物です。大豆を3日間、水につけ、1時間以上、すりつぶし、みそ汁に加えて、煮立たせたものです。カプチーノのようにフワフワと泡立ち、豆乳のようにやさしい味がします。
来訪者は、予約すれば、一乗ふるさと交流館で朝倉膳を食べることができます。朝倉膳を楽しんだら、この「消え去った街」を散策しましょう。特別なものは何もないけれど、400年以上変わらない木々や山々、川が、そこにはあります。
侍が見ていた景色と今の景色が同じものだと想像できますか。感覚やクリエイティビティ、想像力をフルに働かせてみてください。