Fukui entertains visitors with a variety of fine sake. Sake is Japanese alcohol made from rice, water, koji (a mold that grows on rice), and yeast. Japanese people often call it "Ponshu" to show their affection toward Nihonshu (Nippon Shu) which literary means "Japanese sake." There are more than 30 sake breweries in Fukui. You must already be excited to go on a treasure hunt of sake breweries in Fukui.

Quality of water is key to sake brewing. In order to produce their finest sake, sake brewers know exactly where to get the best water from deep inside the ground, going through many layers of rock and soil. Sake brewers call this great water from the local ground "water stock," showing their respect toward such water rich in minerals. Minerals in the water give sake made in Fukui an essentially smooth touch and clear crisp flavor.
Since 1733, Nanbu Shuzo brewery has produced sake in Ono City, an hour drive from Fukui Station. Ono City is famous for its natural ground water. Many people still drink the ground water from the taps in their houses. The peak season of sake brewing is in January and February, the coldest months of the year. From early in the frigid morning, sake brewers move quickly yet in a sophisticated manner. When the rice is cooked the sake brewery is filled with white steam. It is at this time when sake brewers show their professional skills.
Sake in Fukui is basically all handmade. The rooms where rice is steamed are kept at a high temperature and high humidity. Sake brewers stay naked to the waist, and mix rice and koji by hand only. Without koji, sake cannot be brewed, so this process of mixing is the most important step. Sake brewers keep mixing for almost two days with very little time to sleep, even at night. They need to keep mixing in order to have the koji mold grow to the center of every grain of rice. The more they take care, the nicer koji grows, so they keep on going as if they are raising a child.
Sake is finished after 20 to 40 days of brewing the water, rice, koji and cultured yeast in tanks. Sake brewers decide the best time to "squeeze" finished sake at its best. They watch and taste the sake, and listened to the sound of bubbles in the tanks. Nanbu Shuzo brewery once introduced an automatic sake brewing machine, but it was eliminated in around 1995. Since then Nanbu Shuzo has produced only handmade sake. Nanbu Takayasu, the CEO of Nanbu Shuzo, emphasized the contribution of sake brewers who work delicately by hand to make excellent sake. He avoided mass production, but chose a process that gives his brewers satisfaction.
Fukui is blessed with nice traditional food culture. Along the coast facing the Japan Sea, it is easy to get fresh seafood. The culture of traditional dishes using wild flowers and plants from the mountains has developed in mountain villages. Fukui gets a lot of snow in winter. The cold climate enabled locals to develop their original fermented food. Sake brewers have been exploring unique sake that best suits a variety of these original foods developed in Fukui. The oldest sake brewery in Fukui is 400 years old. Every sake brewery produces their best original sake learning from the history of their experiences.
Every spring, the Fukui Sake Brewery Association holds a sake tasting event. It is a fun occasion where anyone can taste the brand new sake of the season. It is going to be held at Fukui Phoenix Plaza on March 18th, 2017. (http://www.chuokai-fukui.or.jp/~sake/2017_haru.asp) All you need is to pay your entrance fee, then you are allowed to taste as much as you want. It is fun to visit your favorite sake breweries. Also, this sake tasting festival is surely another fun thing that you can experience in Fukui. Come to Fukui to meet your favorite "Ponshu." However, just "Kyotsuketay" (be careful) not to drink too much!
【抄訳】
福井にはおいしい酒がたくさんある。(日本酒の味は一つではない。)酒は米、水、麹、酵母からつくられる日本のアルコールで、日本人はしばしばその酒を「ポン酒」と呼んで愛着を表します。福井には個性豊かな酒造りをしている30以上の酒蔵が点在しており、お気に入りの日本酒を探す旅は、まるで宝探しをするような経験になるでしょう。
水質は酒造りの鍵を握っています。酒造りの職人達は地中深く何層もの地層をくぐり抜けて濾過されてできた水を酒造りに生かしています。わき水には自然のミネラルが多く含まれ、福井の酒造りの職人たちは酒造りの命とも言えるわき水を「山のだし」と称して大切にしています。福井のわき水のほとんどが軟水のため、福井で作られる日本酒は「柔らかな口当たりとすっきりとした味わい」が特徴です。
福井市から車で1時間、名水のまちとして知られる大野市の「南部酒造場」では毎年真冬の1~2月に酒造りの最盛期を迎えます。酒蔵の中では早朝から職人たちが慌ただしく働き、米が蒸し上がると酒蔵の中は真っ白な蒸気に満たされる。南部酒造場は過去にこうじ作りの作業に機械を導入したが、1995年ごろに撤廃し、今は手作業に徹している。社長の南部隆保(なんぶ・たかやす)さんは「感動を呼ぶ日本酒を造るには職人による繊細な仕事が欠かせない」と強調する。決して商品を大量生産することはできないが、職人たちが納得できる味を提供していくことを最も重視しているのだ。
福井の日本酒は、職人による手作りが基本だ。米と水をただ混ぜ合わせても酒にはならない。こうじ菌など微生物による発酵の働きで日本酒は造られる。蒸し上がった米に菌を混ぜて「こうじ」を作る部屋は高温多湿に保たれ、職人たちは暑さに耐えるために上半身裸になって指先の感覚を頼りに菌と米とを混ぜ合わせていく。酒造りの中で最も繊細な作業の一つだ。職人たちはほぼ2日間、夜も十分に眠らずに混ぜる作業を繰り返し、菌糸が米の中心に伸びていくように育てていく。職人たちは「子どもと同じように微生物も真面目に向き合えば必ず応えてくれる」と話し、もくもくと作業に打ち込んでいる。
水と米、こうじ、培養された酵母をタンクの中で混ぜ合わせ、20~40日間発酵させることで日本酒は出来上がっていく。発酵の進み具合を確認し、日本酒を絞り出すタイミングの判断も職人の経験が頼りだ。タンク内の見た目や温度や味を確認し、泡が弾ける音にも耳を澄ませて判断する。
福井は地域性豊かな伝統的な食文化が息づくまちだ。日本海の新鮮な魚介類もあれば、山村には自然の山菜を生かした伝承料理も多い。冬は多くの雪に覆われるので、独自の発酵食文化も発達した。酒造りの職人たちは清らかな水と豊かな米を基に、こうした多様な食文化にマッチする日本酒造りのノウハウを長い年月をかけて蓄積してきた。福井で最も古い酒蔵は400年の歴史を誇る。各酒蔵はそれぞれの歴史に裏付けられたオリジナリティーあふれる日本酒を造っている。
毎年3月には各酒蔵が冬の間に仕上げた自慢の新酒を持ち寄るフェスティバルがある(2017年は3月18日に福井市のフェニックスプラザで開かれる)。入場料さえ支払えば、参加している酒蔵の日本酒を何度でもテイスティングできる。福井各地の酒蔵を訪ね歩く度も楽しいが、まつりの雰囲気を楽しみながらいくつもの味を一度に味わう経験も貴重だ。ただ、あまりに美味しいからといって飲み過ぎには注意して欲しい。
February 24th, 2017
Echizen Soba
If you love to have an adventure, why don't you jump on a train to Fukui?  At first glance, Fukui City might appear to have little to offer tourists, however, you will soon discover why Fukui has been designated "Japan's happiest prefecture."  All you need is to bring just one...
READ MORE
January 13th, 2017
Heshiko(Obama City)
Fish inevitably spoils or goes rotten soon without stopping the bacteria.  Fermentation is one of the common methods to preserve fish for a longer time; e.g., anchovy from the Mediterranean, Stinkheads from Alaska and surströmming known as the smelliest fish from Sweden. Fukui is one of the rice-producing regions in Japan and...
READ MORE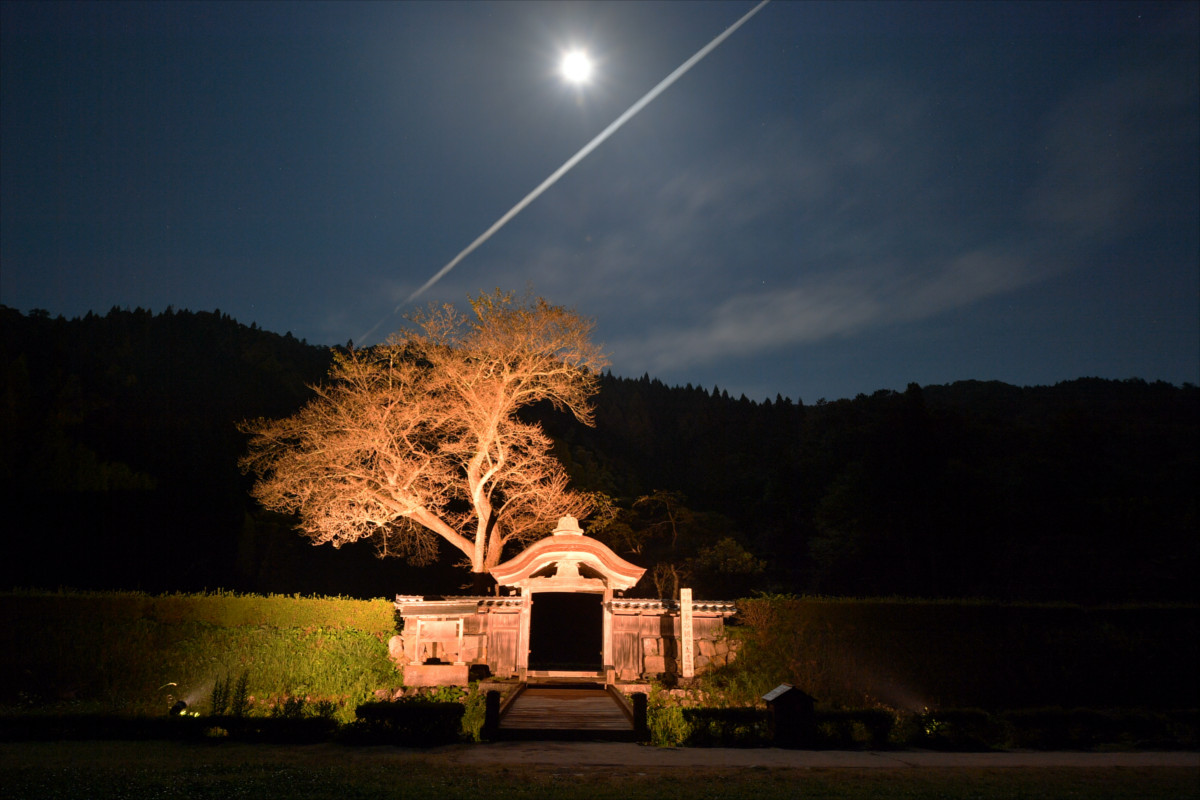 November 20th, 2016
Ichijodani - Asakura Zen (Fukui City)
Pierre Deschamps, the director of the documentary film "Noma My Perfect Storm", pointed out that the aim of Noma, a two star Michelin restaurant in Copenhagen, is to promote the culture, nature, history and environment of a region "by way of a dish." Many regions in Fukui have their own...
READ MORE